We hope you're enjoying your Coastline Craft treasure!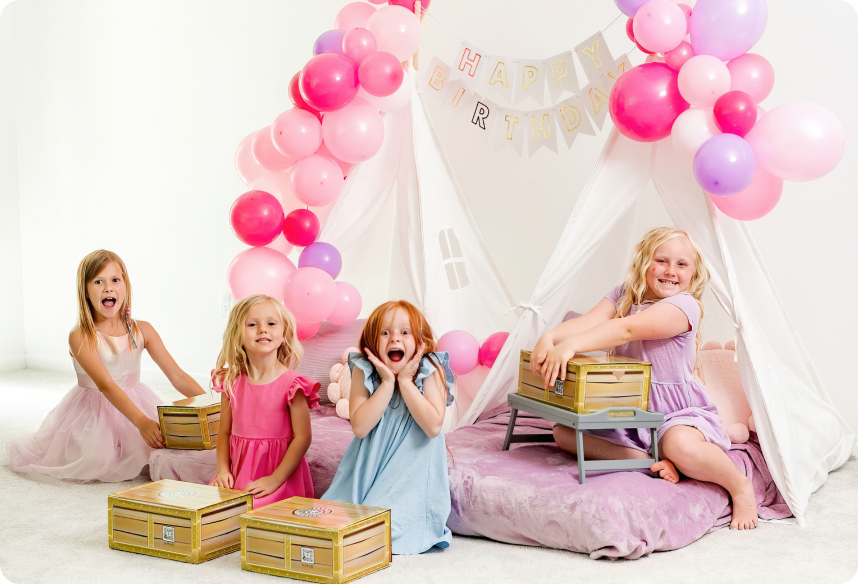 Our Happy Customers
Educational and art activity for wide age range
Photos show my two granddaughters, ages 33 months and 15 years, both enjoying painting the dinosaurs. I love that the set comes with 2 separate paint sets and brushes! This is a perfect activity for two children, or a great chance to paint with your child or grandchild. The information on dinosaurs is informative and educational. It's also great that there are two Tyranosaurus Rex figures! The girls had a great time and enjoyed this activity. I would highly recommend.
DinoTastic!
We purchased the kit for our 2.5 year old Dino obsessed son and he has been playing with it and perfecting his painting skills for over a week now! Not only does it make a great craft project and toy, but the colorful facts made him more inquisitive about the dinosaurs in general. Fun, yet educational and all around entertaining! Would highly recommend!
Amazing gift!
I could not be happier with this purchase!! It is super adorable, I bought because my daughter loves dinosaurs, so I was going to use these to stuff her easter basket, but the box it came in is very sturdy & super cute, I decided to just leave it as is. She will be so happy, everything about it is perfect! It comes with 4 dinosaurs to paint, 2 sets of paints & brushes, one pop it & the plush dinosaur (which does NOT feel cheap) You won't regret buying this.
Great gift for grandkids
When it's too hot for grandkids to play outside, this unicorn kit and the dinosaur kit were great activities for my granddaughter and grandson. They loved the ability to personalize these figures with paint. Their Mom loved that everything needed was in the kits and cleanup was easy.